We are very happy to welcome back our guests to our restaurants, tea rooms, spa and pool.  For reservations and further inquiries please contact us by phone at 416.971.9666 or email at info@windsorarmshotel.com
Redefining Intimate Elegance
The Windsor Arms has been the home away from home for visiting royalty, aristocracy, stars of film and screen as well as heads of state and industry. The Windsor Arms Hotel is renowned worldwide for its excellence, intimacy and attention to the finest details.
Originally built in 1927, then completely rebuilt in 1999, the Windsor Arms Hotel harmoniously synthesises the comfort and convenience of the 21st Century with a distinct spirit and the aesthetic quality of a bygone era.
Our dedicated team of staff are at your service to seamlessly guide you through all the decisions of event planning. Here to offer guidance and support, our team will advise and assist you in planning the perfect menu, design and execute all the décor…truly a one stop shop.
Step into our world

The
Suites

Our spacious suites are designed and furnished to become your home away from home with featuring all of the services, features, and amenities you could dream of.

Health and Wellness
& Spa Facilities

Our full service Spa features a comprehensive line of luxurious skin and body treatments as well as a Bromine Salt Pool, Salt Cave, and state-of-the-art fitness center.

Dining
Options

We are pleased to offer culinary grandeur and elegance at Windsor Arms Breakfast, Lunch, Dinner, Afternoon Tea and our signature Sunday Brunch Buffet.

Music
and Bar

Explore our 20,000 bottle wine cellar, or sip on one of our seasonally inspired cocktails as you relax and unwind at The Gatsby to the soulful sounds of our live entertainment.
Celebrate with us
At the Windsor Arms, we believe that dreams do come true and we work in partnership with you to blur the line that divides fantasy and reality. We hope that the definingly elegant, traditional, and luxurious quality of our spaces will inspire the imagination and provide the perfect stage for a once-in-a-lifetime performance.
Corporate Event
Our elegant and flexible spaces, and impeccable standard of service provide the perfect setting for meetings and events.
Exquisite Dining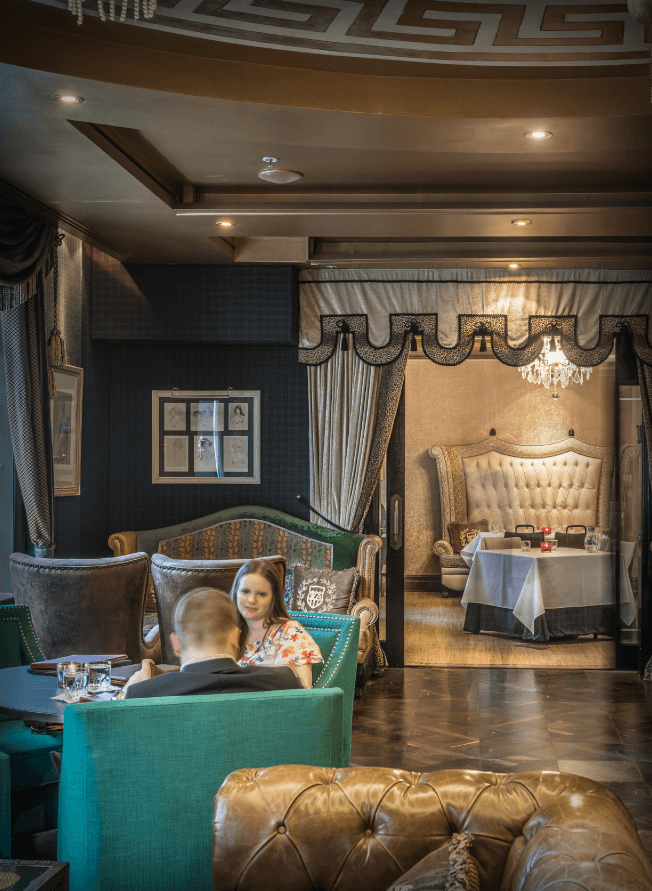 The
GATSBY
Hours: 7:00AM – 2:00AM Daily
Our seasonally inspired menus are designed to delight the appetite and accommodate all dietary preferences including vegan, vegetarian, gluten-free and kosher.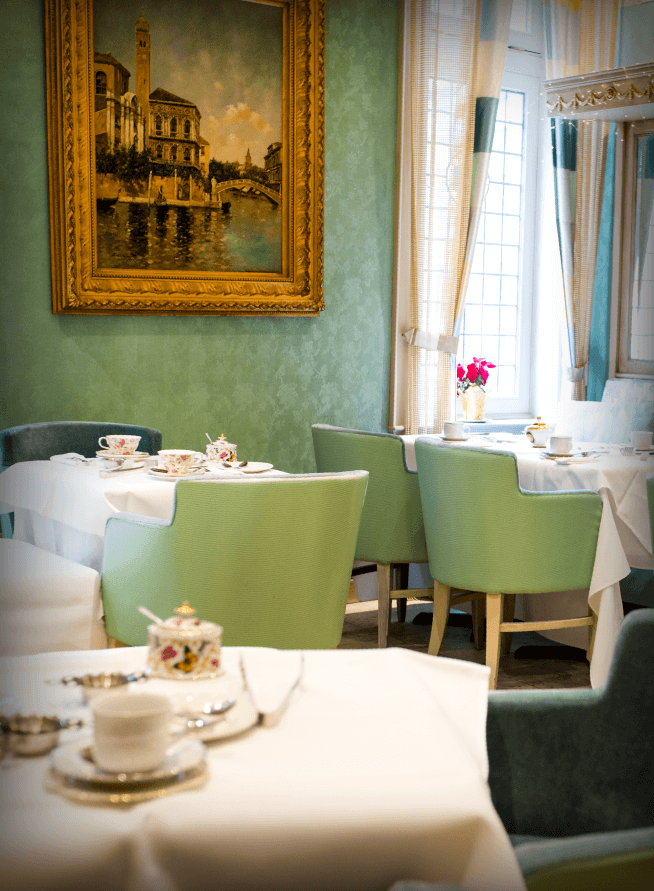 The
TEA ROOM
Seatings: 12:30PM, 1:00PM, 3:00PM, 3:30PM, 5:30PM, 6:00PM (*max 2 hours)
Our iconic High Tea and Afternoon Tea continue to be a much-loved tradition, served in our historically enchanting tea rooms every day of the year.
Experience the magic of the countryside like never before
Let the country road take you home to one of our most comfortable, deluxe private estates. Located just a short drive away from Toronto, the Eganridge resort is a luxurious getaway that accommodates up to 45 people and features state-of-the-art amenities including a full service spa, a private 1,000 ft shoreline, banquette and dining facilities for up to 300 guests, and much more. It's the perfect setting for all your corporate events.